I have to admit; I don't usually considering working time for a bar crawl into my travel itineraries. However, Miami's thriving craft beer scene features on many a list of "must see" attractions in the city, so with that in mind I thought I'd put together my recommendations for a self-guided city tour that takes in the most notable cultural highlights, as well as some of the best places to try small batch brews.
Before I get started, I'd just like to point out that you'll need to consider transport options; and driving yourself isn't an option if you want to partake in the day's libation.
Miami is a sprawling city however it's public transport system is pretty comprehensive so you could consider planning your route with the help of buses and the city's trolley, tri-rail, metromover, and metrorail. But let's be honest, the harder you make it for yourself, the less likely you are to make it to each point of call on your itinerary.
The other option is to charter a Miami bus rental and be chauffeured door to door by someone else! This is particularly suited to groups of 4 or more and when there are a few of you, you can split the cost! Of course, you could always splash out and hire a driver for a couple's adventure too!
Explore – Wander the Art Deco District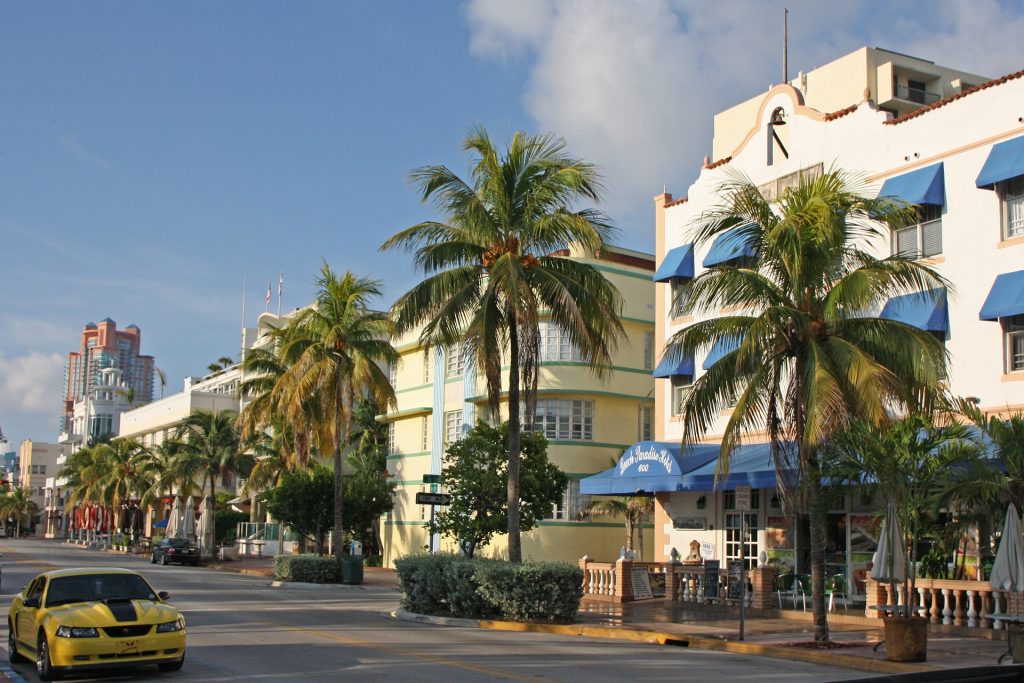 One of the world's best concentrations of 1930s architecture you'll find over 800 buildings in the square mile known as the Art Deco District which is bounded by the Atlantic Ocean, 23rd Street, Lenox Court, and 6th Street. The best way to see the district is on foot, bicycle or skates. Begin your tour at the Art Deco Welcome Centre.
Relax – Pizza & Burger by Michael Mina – Miami Beach
This casual bar-resto is part of the Fontainebleau Miami Beach and at its bar it has around 30 different brews at any one time; the 10+ on tap come from Miami brewers, while the 18 bottled or canned beers are handpicked from all over Florida.
Explore – Soak up a little Cuban flavour in Little Havana
Miami's vibrant Cuban heart, here cafes with walk-up windows sell Cuban coffee to cigar-smoking patrons and Latin music pulsates through the streets. Look out for the mom and pop style restaurants, they're more authentic than those designed to cater to tourists.
READ – my guide to the must see cities to explore in Cuba
Relax – Union Beer Store – Little Havana
Situated on Little Havana's main drag, Calle Ocho, this local tap room has a tap list that rotates exceptionally regularly and features a rather random range of American brews. It's only a small spot though, so if you find its packed to the rafters when you arrive you could take advantage of their bottle shop and get one for your ride to the next port of call.
Explore – Take a walk on South Beach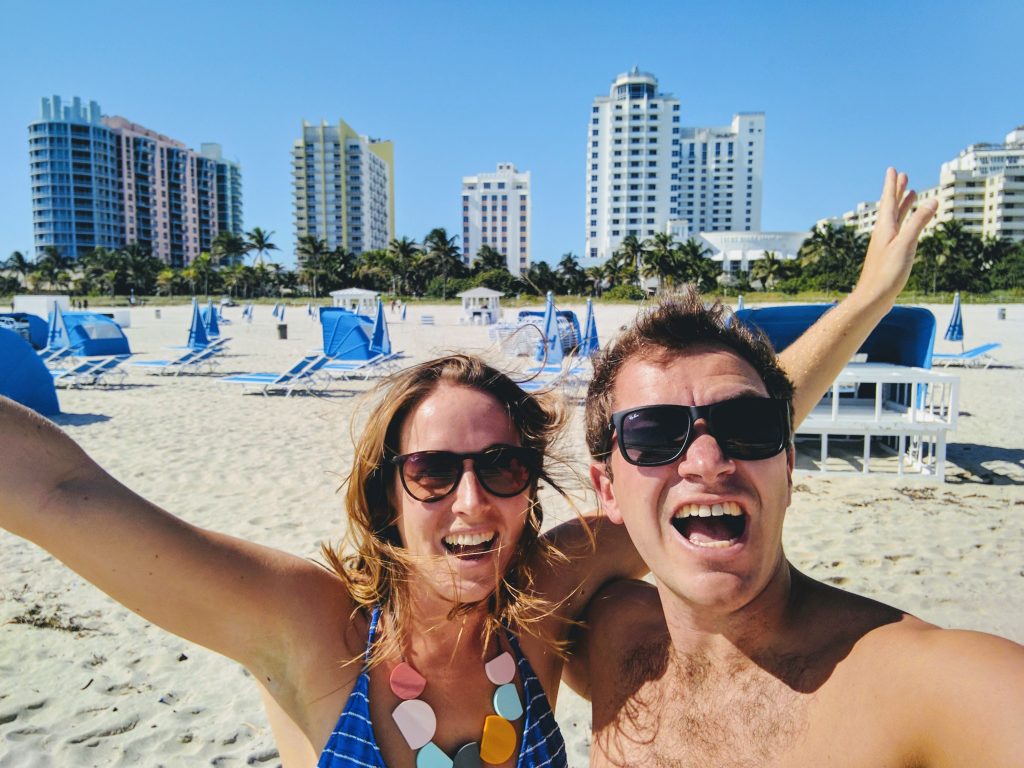 Trendy, quirky, and likely to make you forget the woes of your 9-to-5, South Beach showcases Miami living at its best. Take a walk along Ocean Drive or delve into the indie fashion shops on the pedestrian shopping strip Lindon Road Mall, or just grab a spot in a roadside café and watch the melee unfold.
Relax – Check out the epic Miami skyline view at Sugar
Set in east Miami this Asian-influenced, tropical oasis styled rooftop bar and restaurant sits atop the 40th floor of 78 Brickell Plaza overlooks the downtown Miami skyline and surrounding waterways below. Sugar is an ideal itinerary option if you're beered-out and fancy something a little more exotic.
Explore – Check out the Wynwood Walls
Originally commissioned as a series of four murals intended to brighten up the warehouse district of Wynwood, The Wynwood Walls has brought the world's greatest artists working in the graffiti and street art genre to Miami. Check out the schedule of events on their website or just visit and explore.
Relax – Boxelder Craft Beer Market – Wynwood
A bottle shop meets taproom meets gallery Boxelder has 20 local brews on tap and 150+ eclectic bottle to take out. You can even make up your own six pack with random brews to try back home.
INSPIRED? PIN THIS POST TO YOUR TRAVEL PINTEREST BOARDS NOW!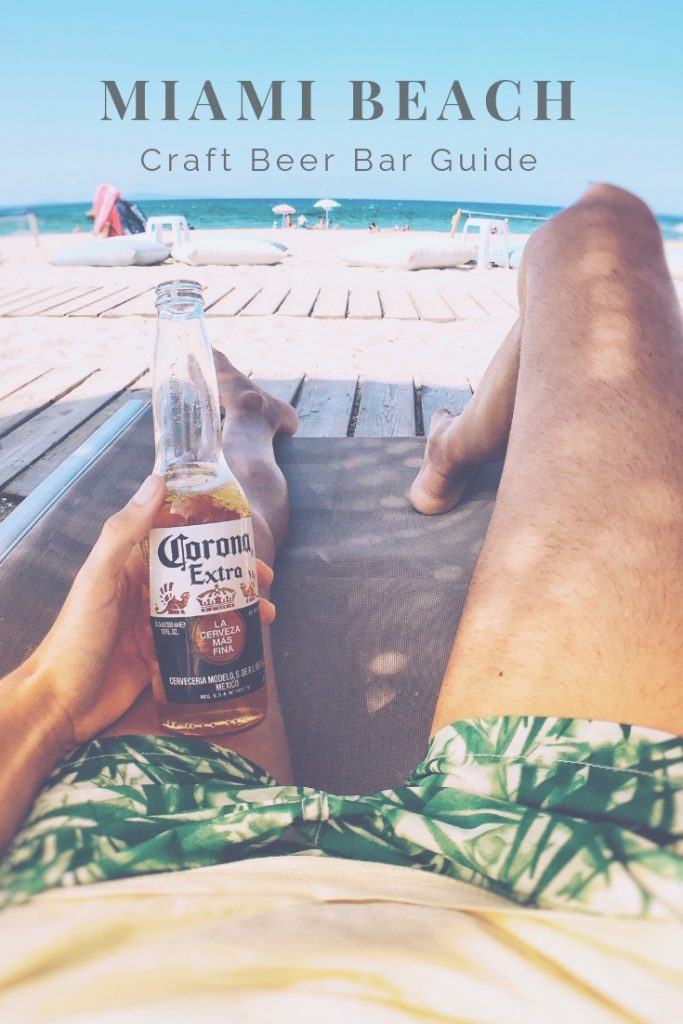 For a comprehensive list of Miami's best craft beer bars check out this list and leave a note in the comments of this post if you have a favourite and want to share!
Keep reading this article on Wanderlusters.