This weekend I went on a two-day trip at the invitation of TAT Lopburi. The highlights were the train trip across the lake at Pasak Jolasid dam and the sunflower fields. More information about the train trip on my blog. For the sunflowers, it isn't easy to visit as they are often in the middle of nowhere. However, some guest houses in Lopburi offer day trips that include the sunflower fields.
Date of travel: 2-3 December 2018
Waiting at Pasak Jolasid Railway Station for the weekend day-trip train from Bangkok. It's due to arrive at 10am but it's running 30 minutes late. Tickets from here to the viewpoint in the middle of the lake is 60 Baht. Ticket doesn't include a seat but it's only 5 minutes away.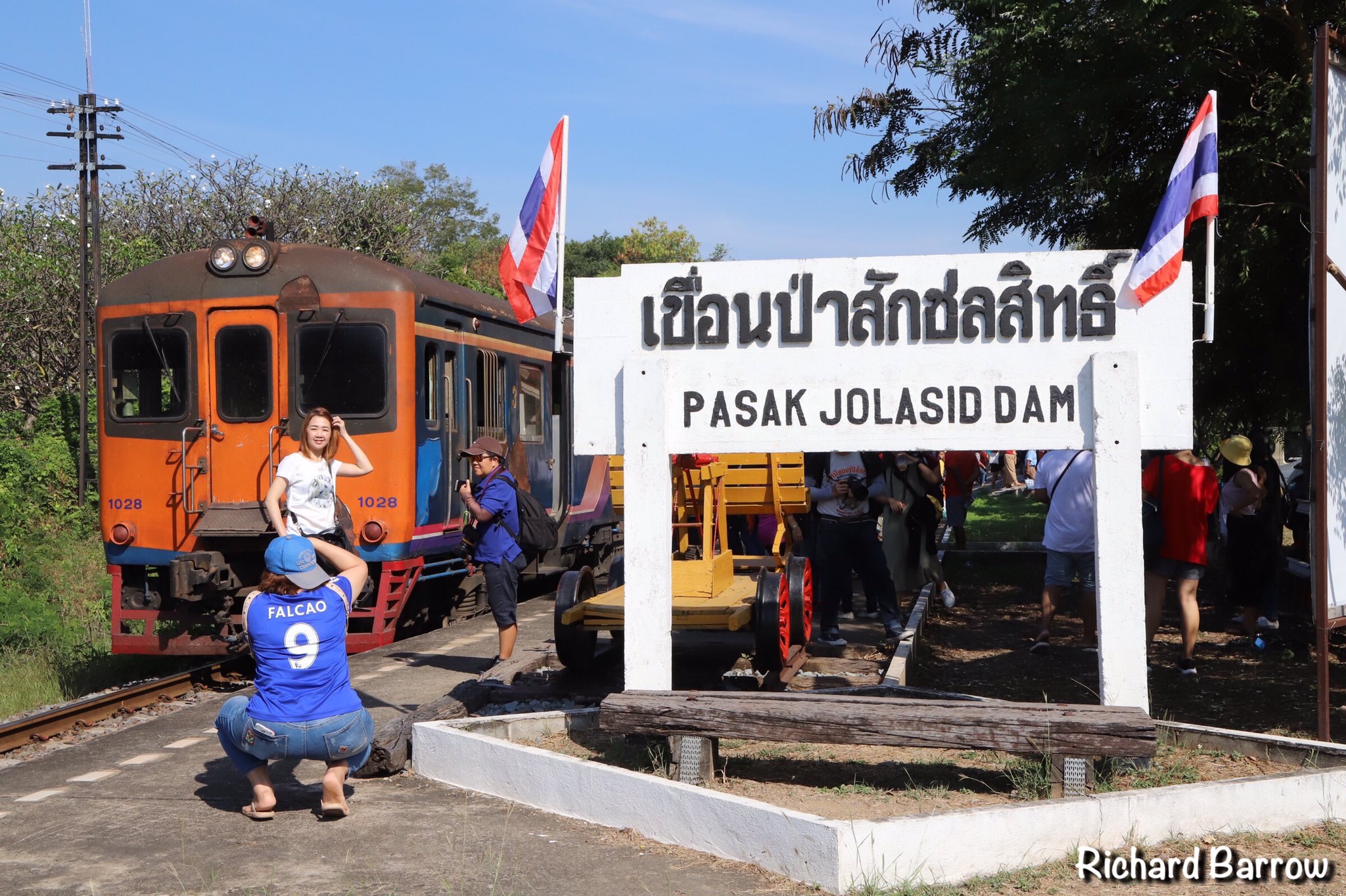 this article on Richard Barrow.