Hey guys! I've decided to bring back my monthly recaps. Blogging these days feels so… strategic, so I wanted to have a place where I could casually share my travel plans, book recommendations, and life updates. I'm also going to start sharing traffic and income reports. Thanks for reading!
Hey everyone! I hope you're all doing well.
October was a quiet month for me, as I stayed put in Ann Arbor to study for mid-terms. Despite school stress, I really enjoyed the fall weather and foliage. As L.M. Montgomery once wrote, I'm so glad we live in a world with Octobers.
At the end of the month, I squeezed in a trip to Chicago, where I caught up with an old friend — Edna from Expat Edna. We met when we lived in Paris in 2012-2013 and are still friends today. It was so nice to see up her and spend time in my old stomping grounds (fun fact – I went to college in Chicago).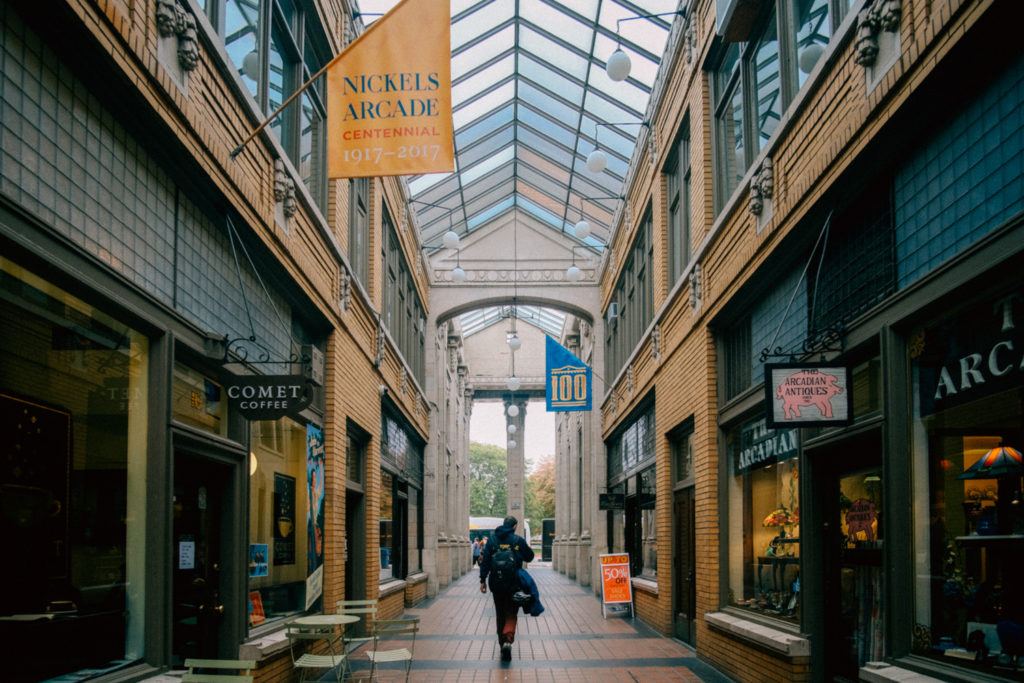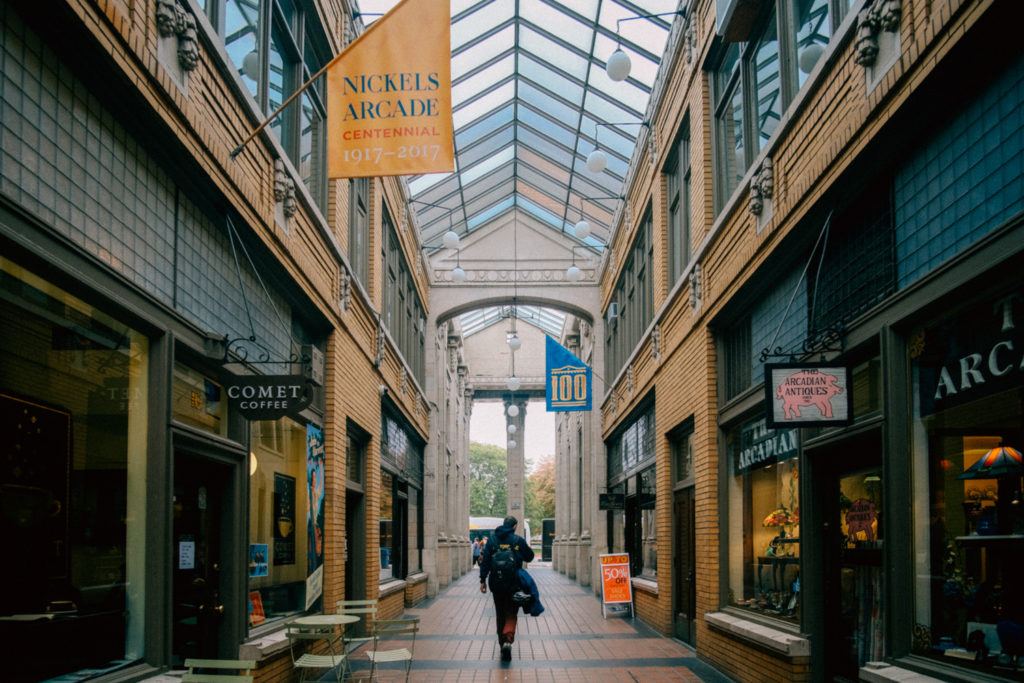 Where I've been:
Ann Arbor, Michigan (28 days)
Chicago (3 days)
September Highs: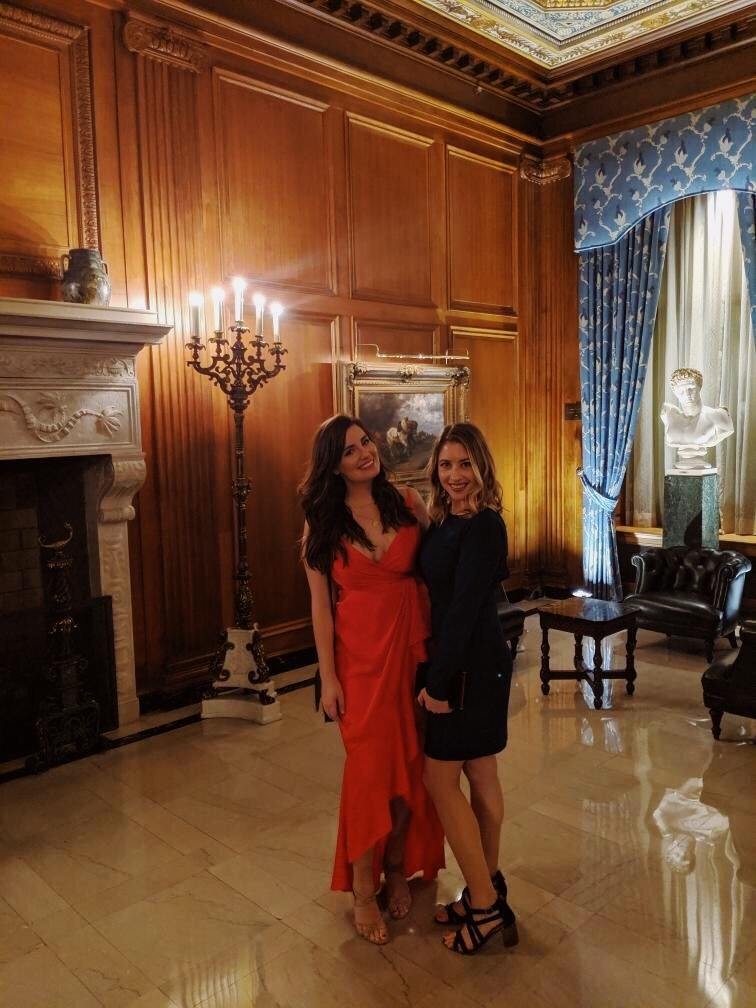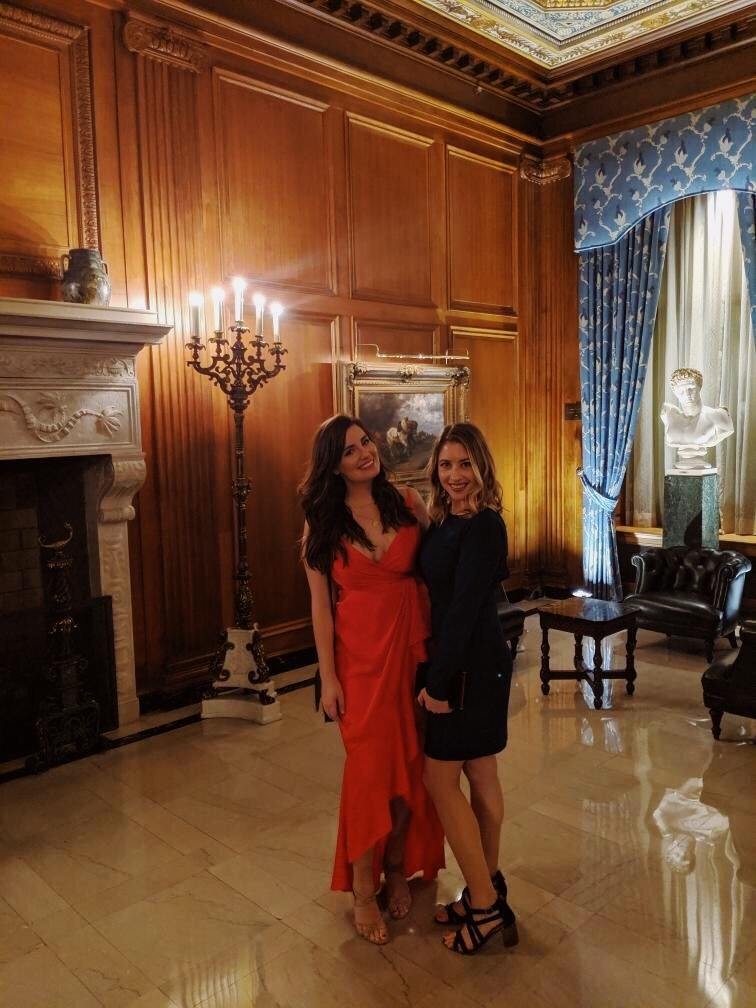 A fun benefit in Detroit. In October, I attended a benefit at the Detroit Athletic Club, one of the most beautiful buildings in the city. It was so much fun! I adore any excuse to get dressed up, and doing it for a good cause made it even better. Plus, I got to dress as the Spanish dancer emoji, which is always a plus.
Feeling cozy. For some reason, I was really dreading the cooler weather this year. Now that it's here, I'm actually really enjoying it – I love curling up with a book while burning a pumpkin-scented candle. Plus, cold weather gives you a reason to make homey, cold-weather food. If you're in need of a new recipe, I highly recommend this chicken recipe with white beans and romaine. It's one of the best things I've ever made.
Seeing Ann Patchett speak. This month, I heard Ann Patchett speak about The Dutch House, her new book. Ann was incredible: witty, hilarious, and interesting. Plus, I got to take my grandmother (who you may know from her comments on my blog!) which made the event even more special.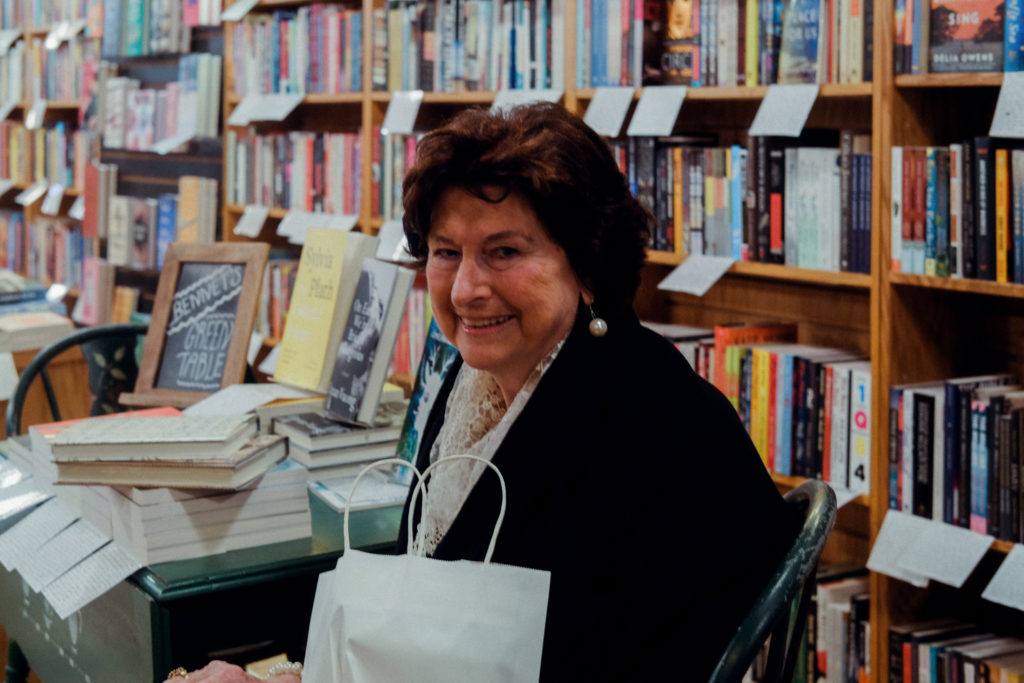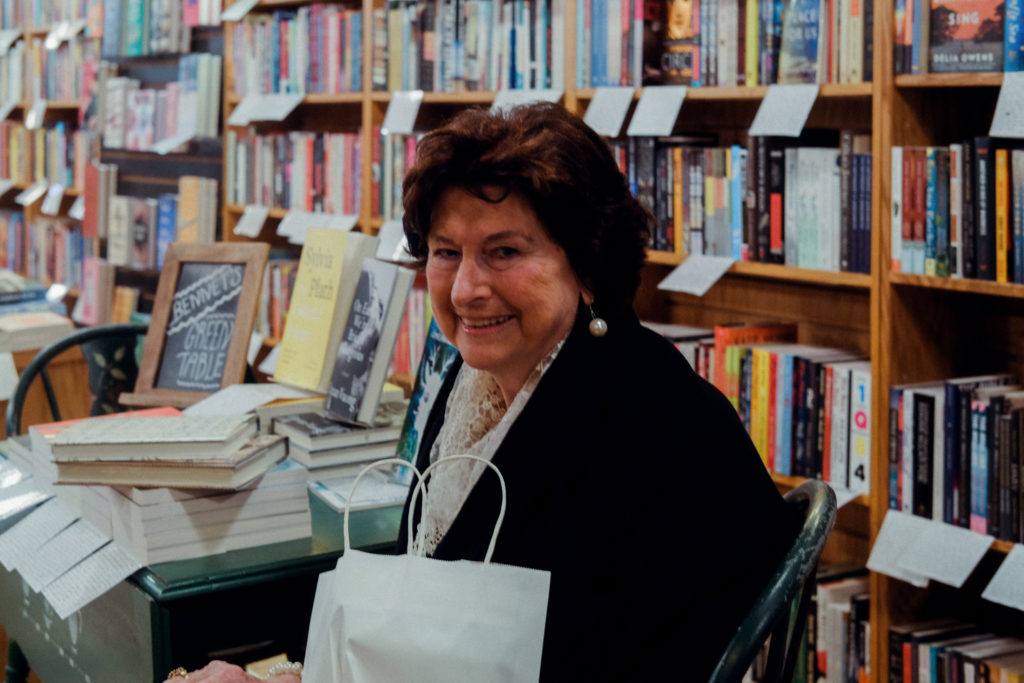 My wonderful grandmother (who's also a book lover and Ann Patchett fan)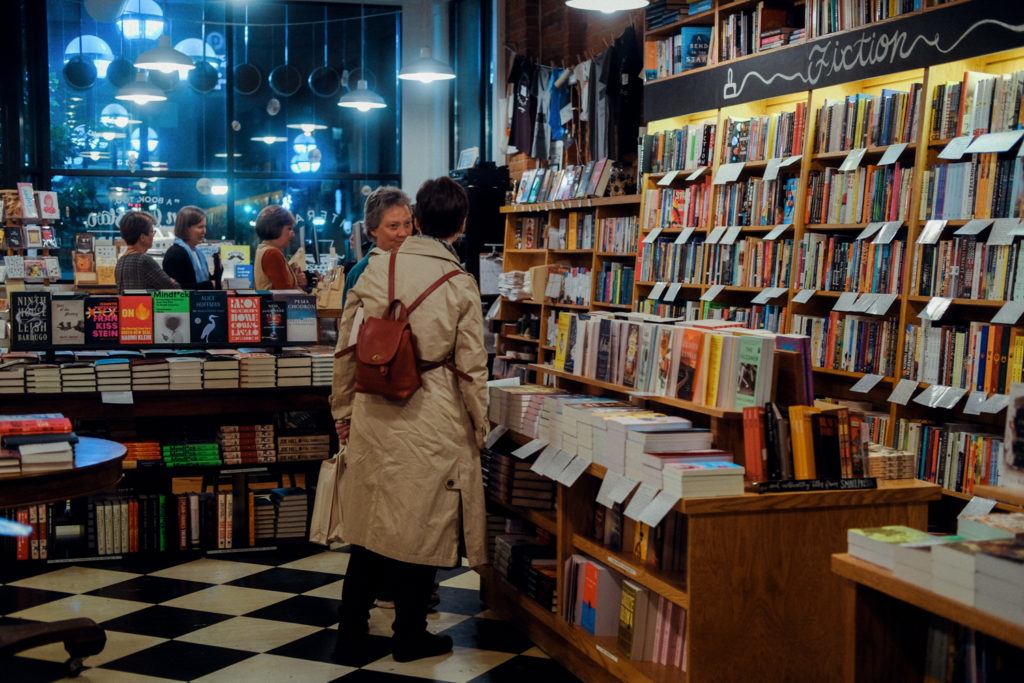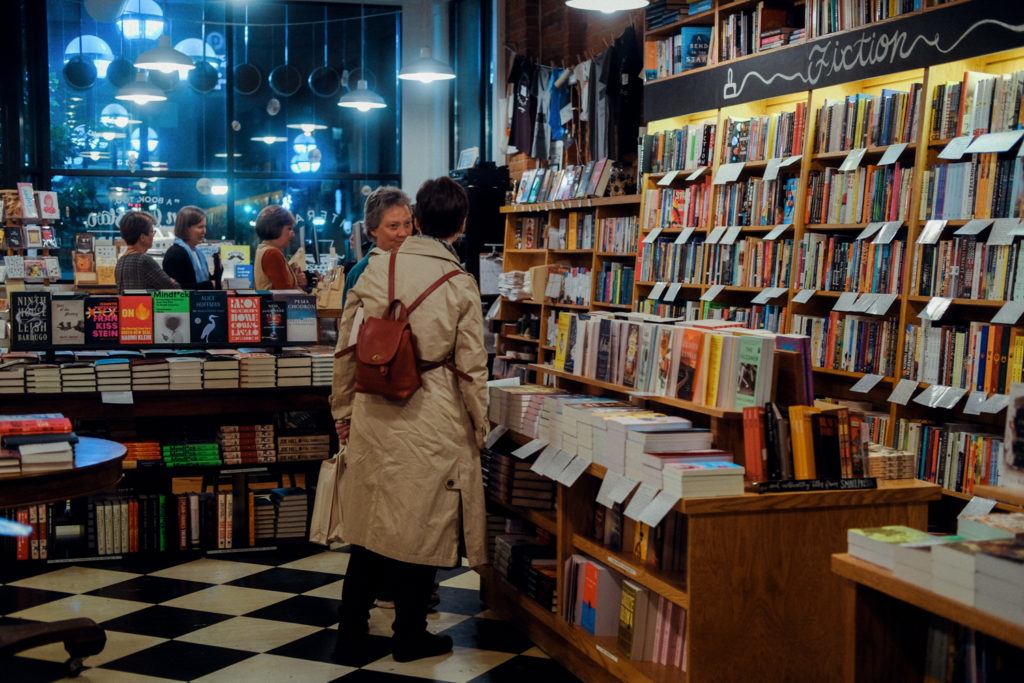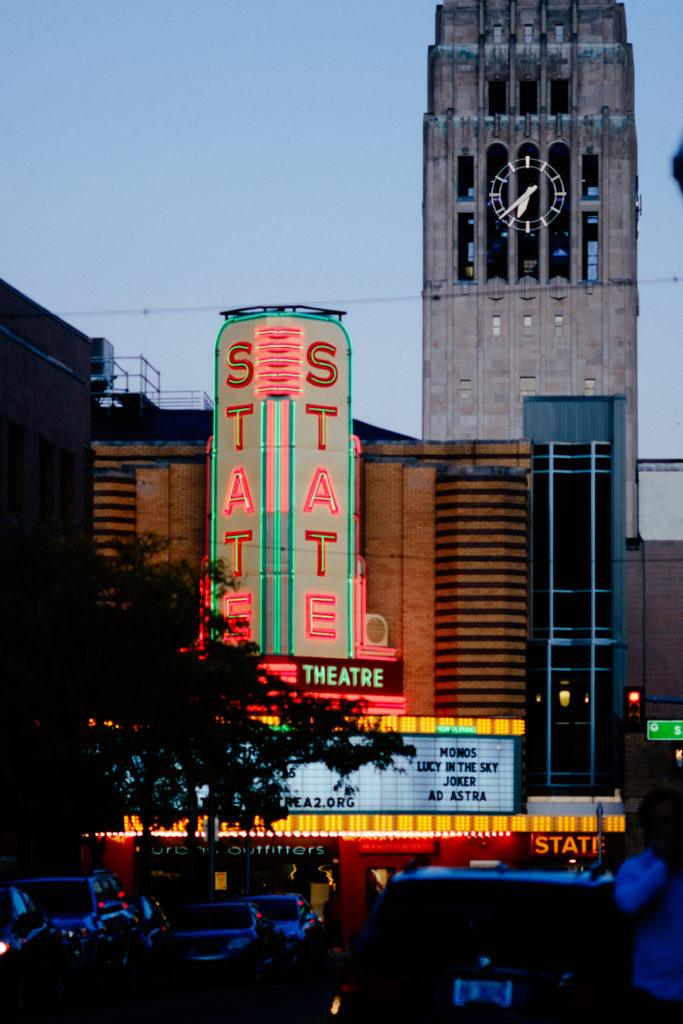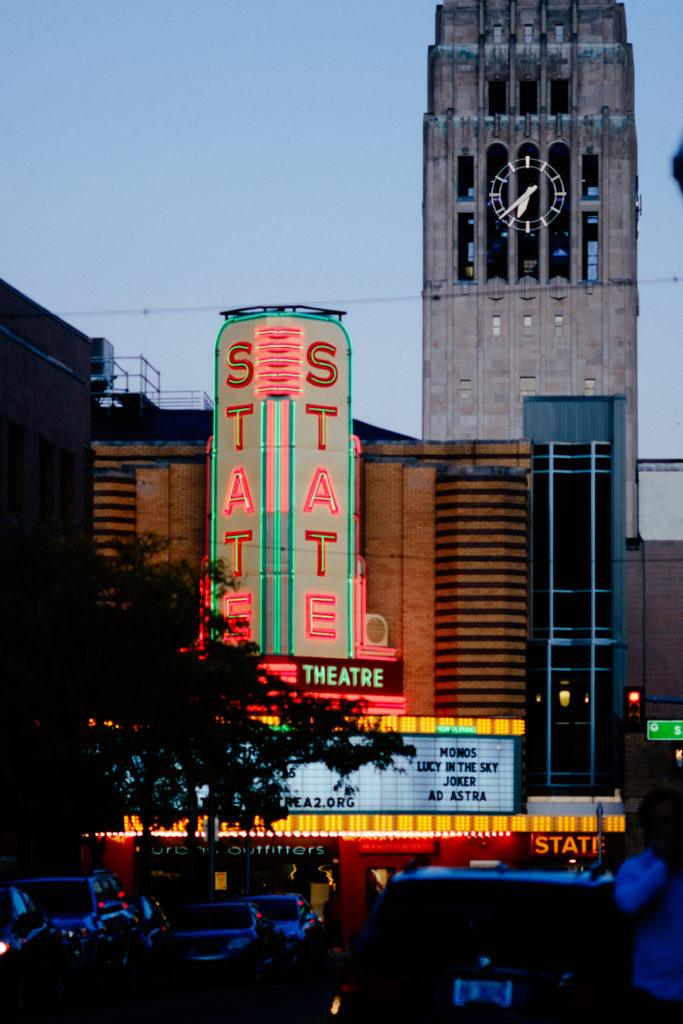 September Lows:
Insomnia. Unfortunately, my insomnia has reached an all-time high; some nights, I don't fall asleep until 5 am. If you have any tips for how to beat insomnia, PLEASE let me know in the comments! Not sleeping makes everything else so much harder.
Failing at Halloween. This year, I dropped the ball for Halloween and didn't even dress up or go out — ugh. I need to plan better for next year. P.S. this was my costume from last year –I was a German beer girl in Vegas, ha.
Blogging Stuff
Popular posts
Most popular post: The Ultimate Guide to Hiking Hadrian's Wall – This guide took forever to put together, so I was glad it got a positive response. I know guides can be boring, but I really try to make them useful and at least a little entertaining.
Other posts published in October:
Blogging traffic & income (October 2019):
October traffic: 52,650 page views
September blogging income – $974.47
Advertising – $704.58
Affiliate income (Amazon) – -$20.32 – No, that's not a typo. I made negative earnings from Amazon this month. Amazon pings you when people return items, which is why I was in the red in this category.
Affiliate income (not Amazon): $290.21
Other (products, ebooks, etc.): $0.00
Note that this is my blogging income before deductions or expenses.
Favorite read of the month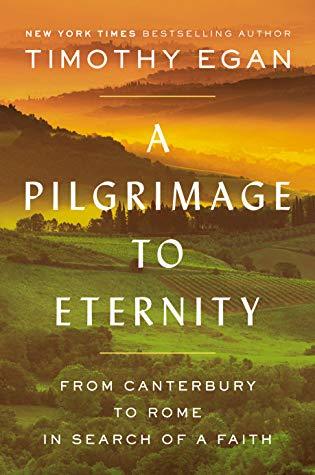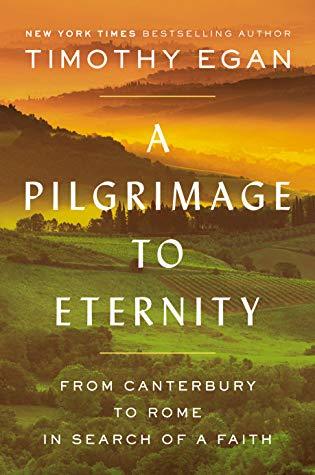 A Pilgrimage to Eternity: From Canterbury to Rome in Search of Faith by Timothy Egan
This memoir documents one man's experience on the Via Francigena, a pilgrimage that stretches 1,000 miles from England to Rome. Ever since walking the Camino, I've been itching to walk more pilgrimages, so I've really been enjoying reading about this one.
Side-note – Has anyone read Bill Bryson's new book, The Body? I just finished it and have mixed feelings. While it was interesting and well-researched, it lacked Bryson's trademark wit and humor. Plus, it turns out the human body is kind of gross, in addition to being amazing.
Up next:
Cuba – Though I just got back from a wedding in Antigua, next week I head back to the Carribean — Cuba, this time. I'm SO excited to spend a week there.
How was your October? I'd love to hear about what you're doing.
Need help booking your trip? Check out the travel companies I use and love.
Skyscanner to find the plane ticket — I like Skyscanner because they find deals other sites miss.
Booking.com to book hotels — they consistently return the best rates.
World Nomads to insure your trip — they're great, and they also insure equipment.
Airbnb to rent apartments. If you're new to Airbnb, use this coupon code to get $40 off your first stay.
This post may have affiliate links, which means I may receive commissions if you choose to purchase through links I provide (at no extra cost to you). Please read my disclosure for more info.
Keep reading this article on Ashley Abroad.